Discussion Starter
·
#1
·
Went for a ride today. Turned out to be 418 miles of Colorado mountain roads with not a single mile of interstate.
Left my house in Nunn, Co at 9am this morning. Took HWY 14 up the Poudre Canyon and over Cameron Pass and through Walden over to HWY 40. Took 40 up over Rabit Ears Pass to Steamboat Springs for lunch. After lunch, made my way down to Toponas via HWY 131. Then took HWY 134 to Kremmling. 134 has to be one of the most fun roads I have been on with the raider. Plenty of corners to let her stretch her legs out. From Kremmling I made my way up to Grand Lake then through Rocky Mountain National Park through Estes Park and wound my way through the mountains to get back home.
It was a fantastic ride! Ranging from Just under 5,000ft in elevation to 12,183ft in elevation, through canyons, valleys, over mountain passes, past lakes, on America's highest stretch of highway, from 55 degrees to 90 degrees. Which all equals another great day on the raider in Colorado.
Here are some pics.
The route: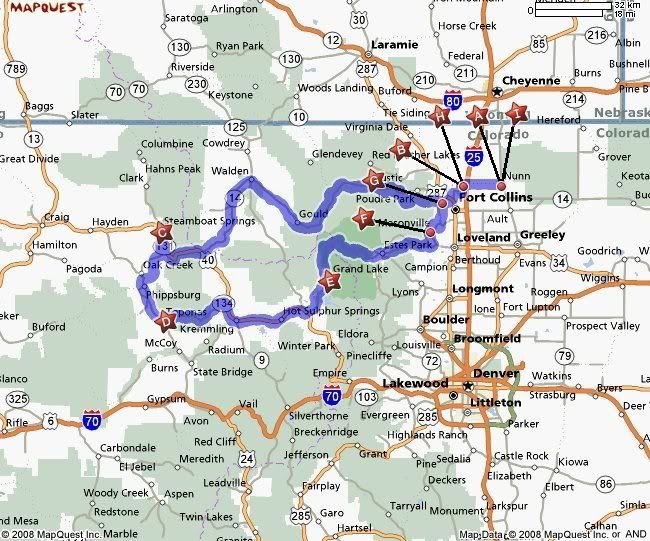 Just about to crest Cameron Pass: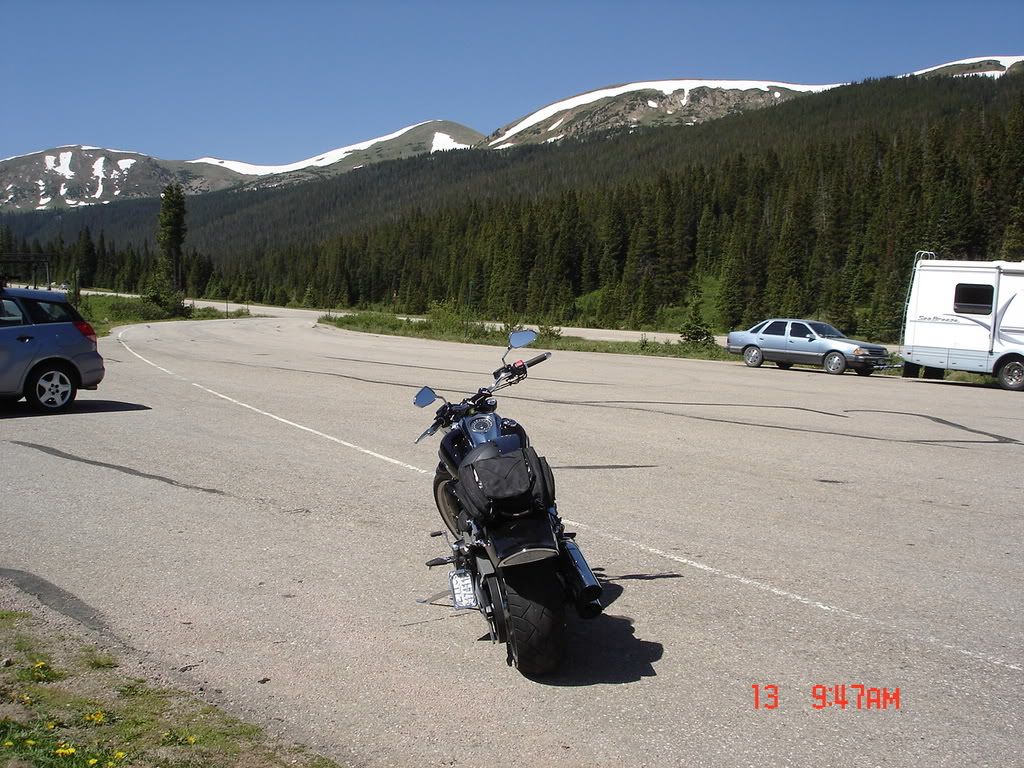 Overlooking the west side of Rabbit Ear's Pass:
Grandby Lake: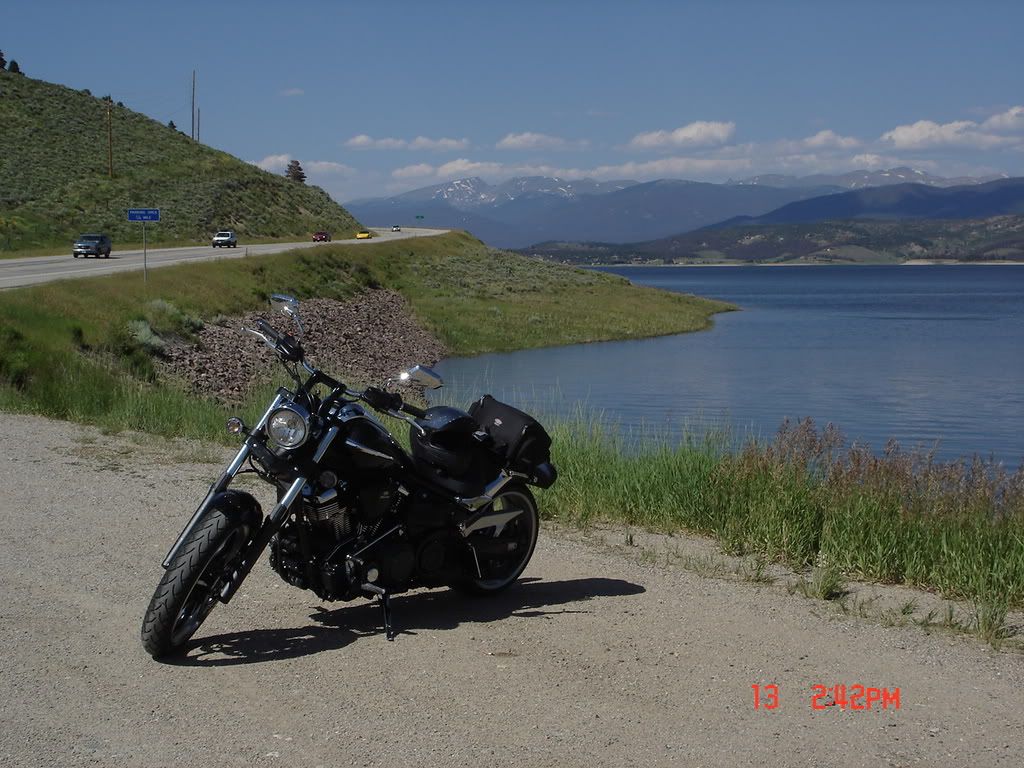 Trees don't even grow up here(trail ridge road):